awards
In 2018, she is the LAUREATE SCULPTURE of the exhibitions commission of the Taylor Foundation of Paris for her work "The imaginary and enchanted forest". More than thirty trees, that she has been working on for 15 years, are shown for the very first time at the Foundation's gallery for a month.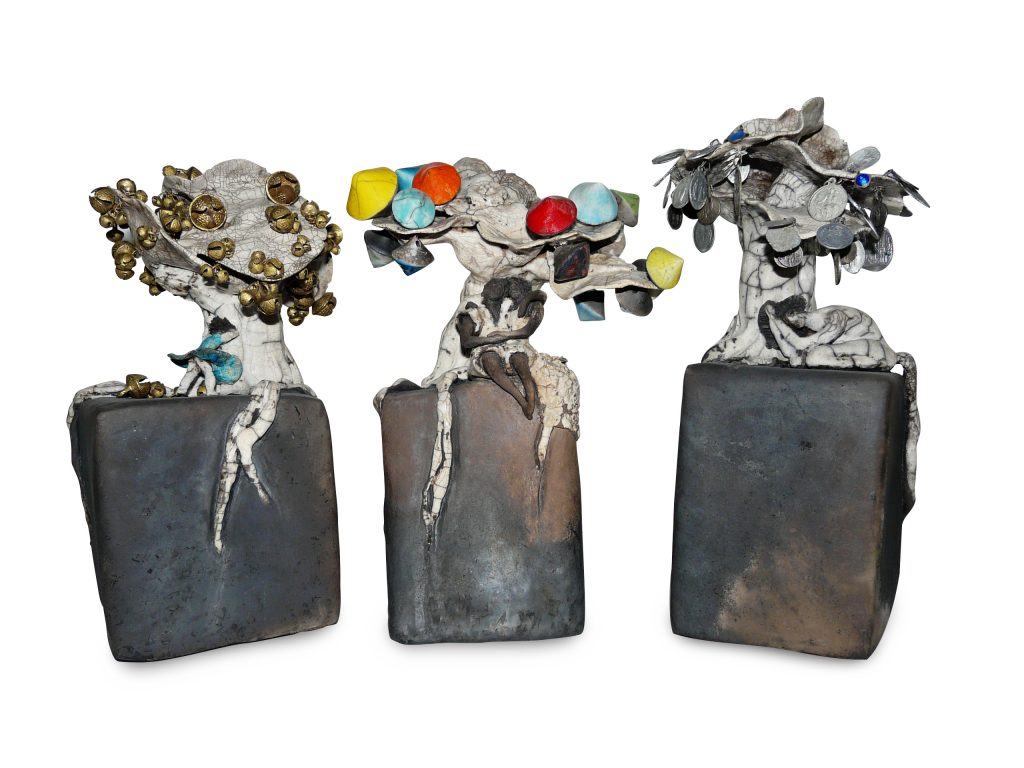 In 2017, her work is recognized by several major artistic events.
On the occasion of the cultural event #PARISARTISTES 2017, she receives the PUBLIC AWARD for her ceramic sculptures the "Culbutos".
She is also awarded the SCULPTURE PRIZE by the organization "Les Amis du Salon d'Automne of Paris" for her ceramic sculptures using the Raku technique the ''Moons''. The same year, hers contemporary ceramic sculptures are shown at the Contemporary Art Center of Spazio Thesis in Venice, Italy, for the "My Venitian Gold" exhibit, which leads to the acquisition of three of her sculptures by the foundation.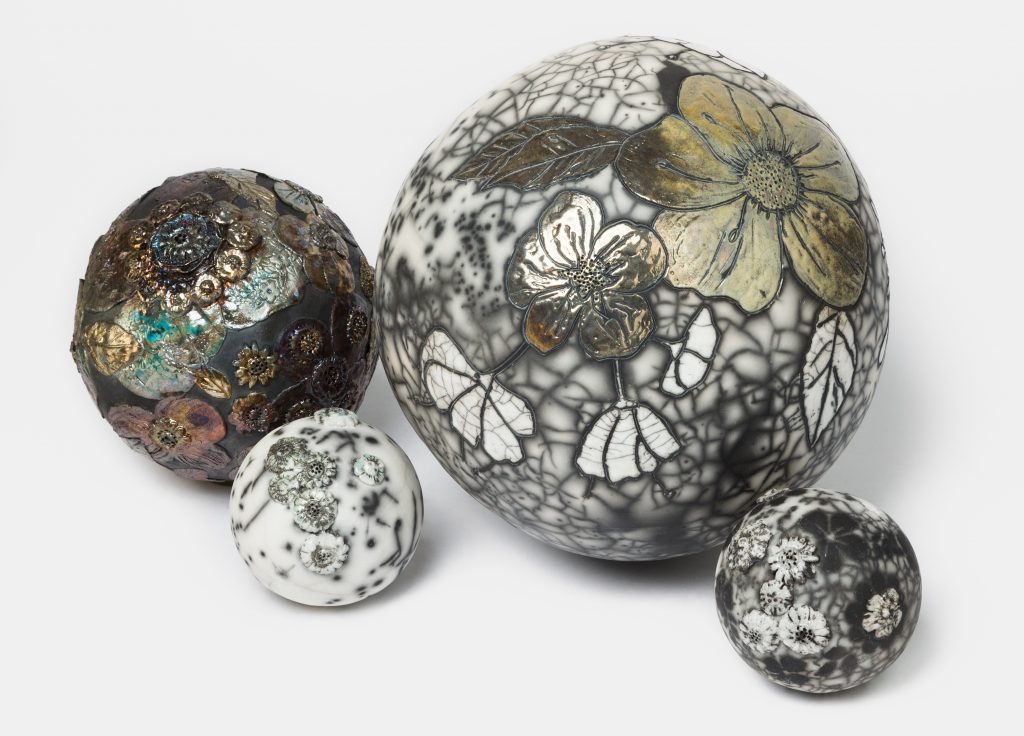 In 2013, she received the PUBLIC AWARD with the her creative world the "Pavés" – Contest "Body and Soul" gallery La Ralentie – Arts & Thoughts in Paris 11th.