2020 ARTCITÉ PRIZE AWARDED TO FLORENCE LEMIEGRE, CERAMIST ARTIST SCULPTOR
During the opening of the exhibition "Instincts" of Artcité 2020 in Fontenay-sous-Bois this Saturday, September 19, at 6 pm at the Town Hall of Fontenay-sous-Bois, the works of the sculptor and ceramist Florence Lemiegre were awarded the 2020 ARTCITÉ PRIZE.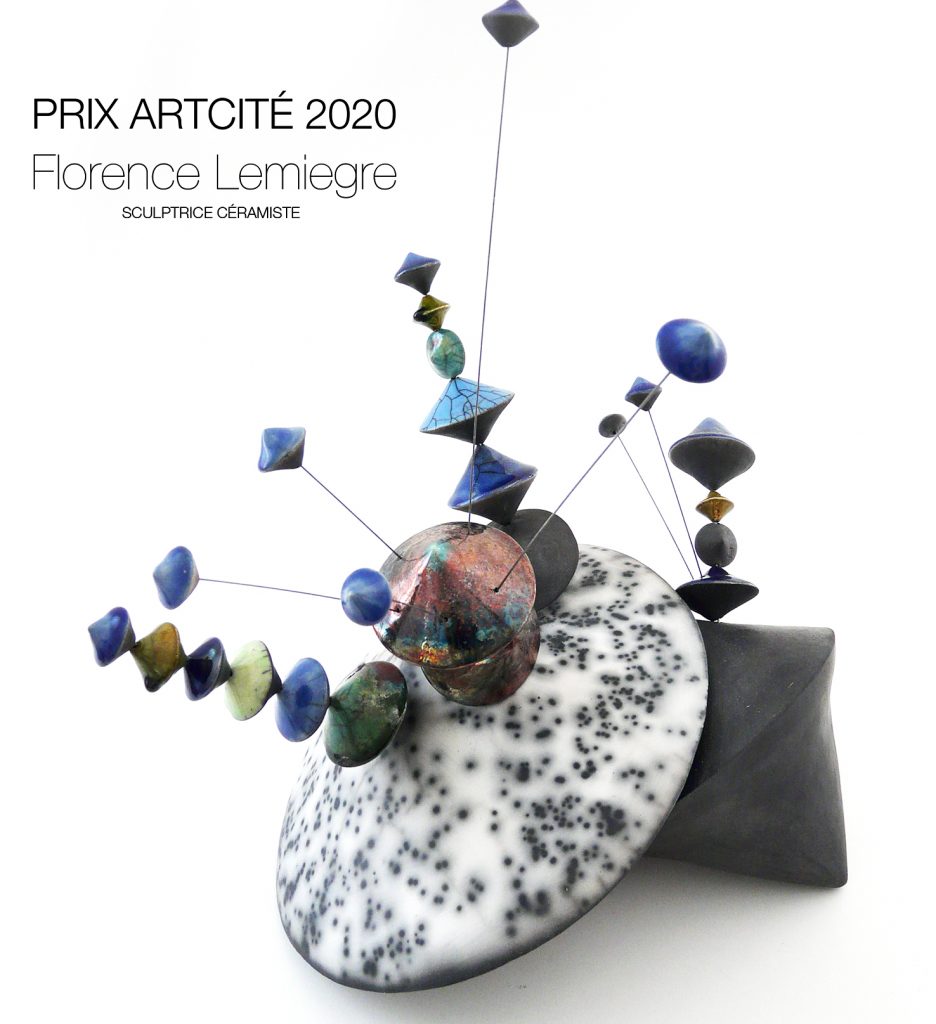 Five sculptures by the artist, the "Culbutos Serendipity" are on view at the Town Hall until Saturday, October 17. On the afternoon of Saturday, October 3, the artist will be present to tell you about his universe and the exhibited pieces that were created during the months of confinement in his Jules Verne studio in Haute-Normandie.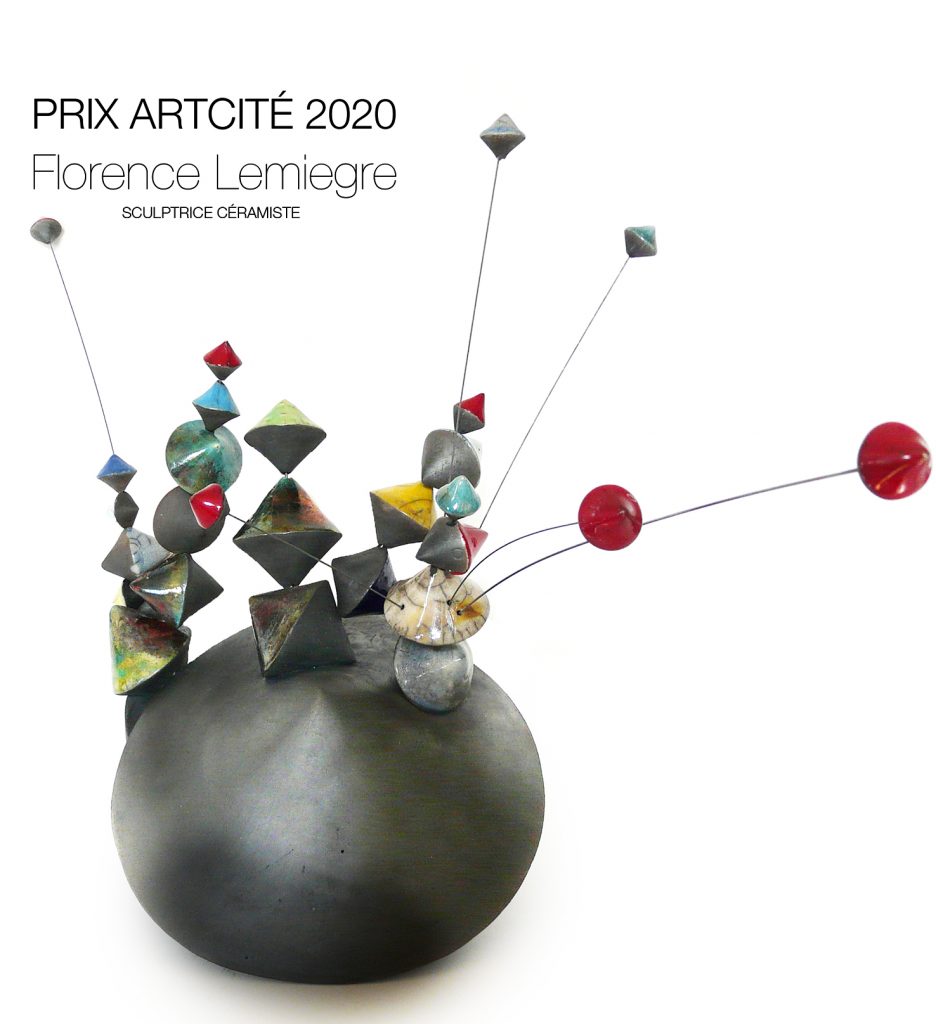 Today during this period of Covid 19 and while many artistic events are canceled, this annual meeting of contemporary art in the eastern Paris region is more than ever a must to meet artists and their universe.
From Thursday September 17 to Saturday October 17, 2020 at the Hôtel de Ville in Fontenay-sous-Bois.
• Fontenay-sous-Bois City Hall : Monday to Friday 9 a.m. to 12 p.m. and 1.30 p.m. to 5.30 p.m., Saturday 9 a.m. to 12 p.m. and 2 p.m. to 6 p.m. Presence of artists on Saturdays from 2 p.m. to 6 p.m.
Address: 4, esplanade Louis-Bayeurte – 94120 Fontenay-sous-Bois.
Phone. : 01 49 74 74 74
• Presence of artists on Saturdays from 2 p.m. to 6 p.m.
• Exhibition curator and founder of ARTCITÉ since 2002: Gregor Podgorski.