• From May 19 to June 19, 2021 •
Florence Lemiegre has just been selected to benefit from the support of the Collection gallery in Paris in the Marais district. From now on, the "Culbutos Chamarrés" as well as the "Noli me tangere Pistils", sculptures born during these periods of confinement, can be discovered at 6 rue de Picardie. For its reopening, the Collection gallery welcomes its public with its first exhibition "In Balance" from May 19 to June 19, 2021 with the creations of six creators with bold pieces.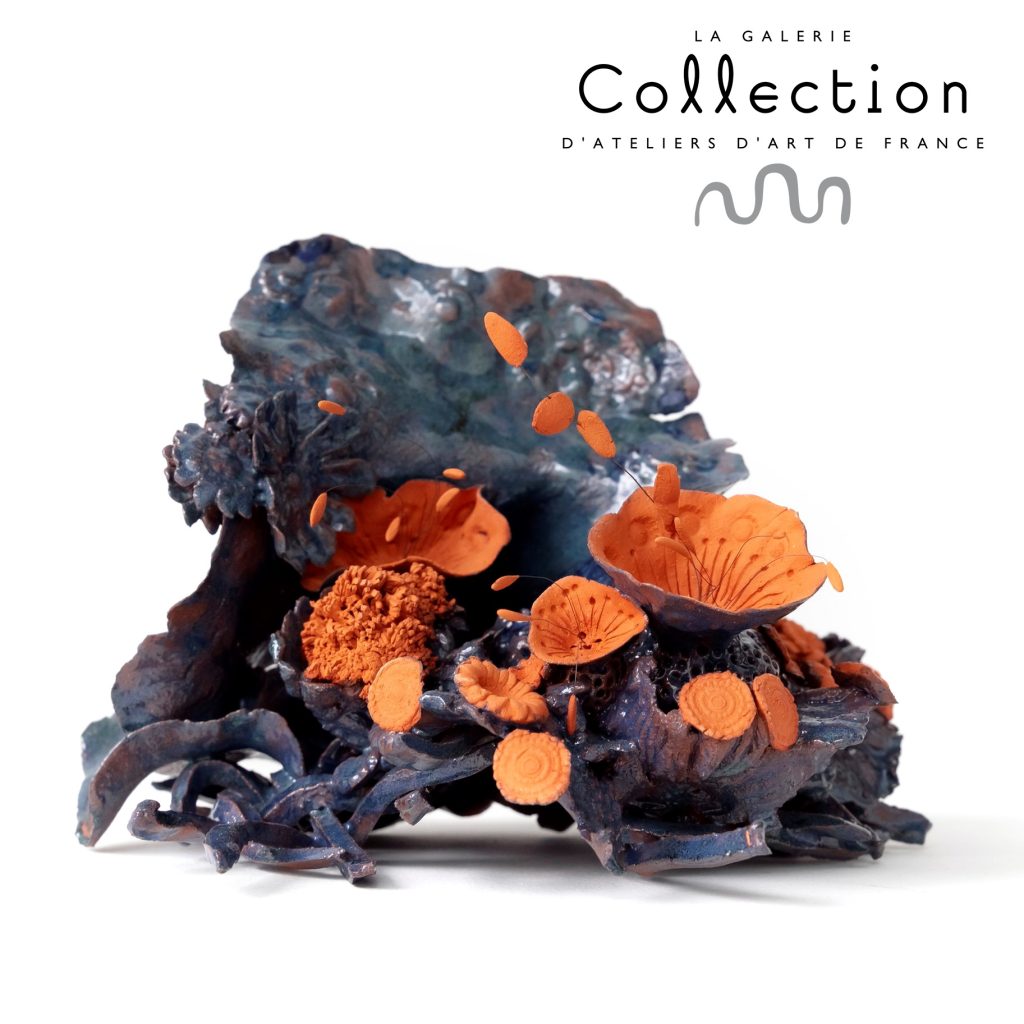 Each year, the Collection gallery accompanies about twenty artists of the material, whose pieces are staged in the form of exhibitions-sales within the gallery and at international fairs (Collect in London, Tokyo Art Fair, Revelations at the Grand Palais in Paris, etc.).
From spring 2021, the pieces of 17 artists who work with ceramics, wood, metal, paper, cardboard or textile are honored. Variety of textures, play on shapes and effects of transparency and light are the order of the day. Sometimes confirmed creators, sometimes young promising talents, each artist accompanied by the Collection gallery represents a facet of the richness and dynamism that animates the art workshops today. These creators, strongly linked to their favorite material, give an unusual, questioning and sometimes confusing reading of the art object through their creative and research approach.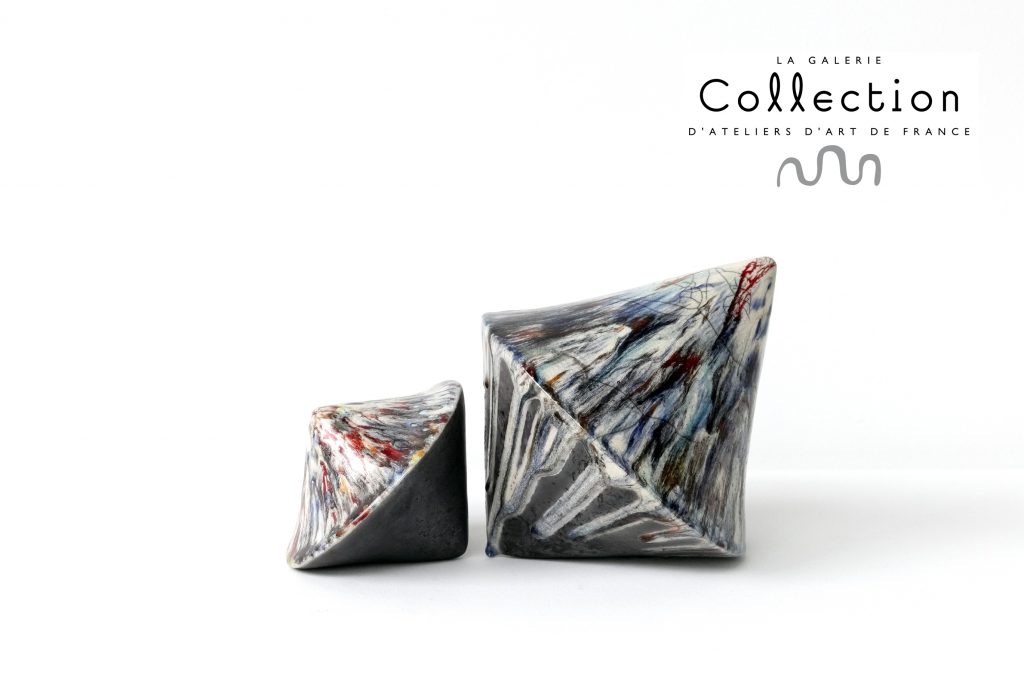 A little history :
Created by Ateliers d'Art de France in 2006, the Collection gallery is a showcase for contemporary crafts. Ceramics, paper, cardboard, metal, wood, textile… The material is a field of experimentation and transformation, of expression, of singular approaches. The Collection gallery also establishes exchange partnerships with galleries or institutions of reference: Barry Friedman Gallery in New York, Format Gallery in Oslo, Liuli Museum in Shanghai or Sokyo Gallery in Kyoto. It also has an exceptional collection of about a hundred pieces that Ateliers d'Art de France has been acquiring for the past twelve years. These pieces are frequently exhibited at international fairs and are destined to integrate other distribution circuits.
The mission of Ateliers d'Art de France is to make known the role and the place of the art crafts in the fields of creation as well as in those of reconstitution, repair and restoration of the heritage in our society. As a professional union of art crafts, it federates more than 6000 professionals on the national territory. It represents and defends the professionals of the sector and contributes to its economic development, in France and abroad.
For more than 20 years, Ateliers d'Art de France has built up a real sales network in Paris and in the regions, in order to offer the public addresses of character where they can acquire singular and meaningful objects, made in art workshops in France.
Anne-Laure Roussille: Director of the Collection Gallery (Ateliers d'Art de France).
5, rue de Picardie – 75003 Paris
Second floor
Metro Temple (Line 3) or Filles du Calvaire (Line 8)
Open Tuesday to Saturday, from 11am to 1pm and from 2pm to 7pm
– Reopening on May 19 following governmental decisions.
Phone : +33 (0)1 42 78 67 74
#galeriecollection