EXHIBITION "THE NOURISHING FOREST" – TERRES D'ALIGRE GALLERY – Paris 12th – France
• From Saturday November 28, 2020 to Saturday January 9, 2021
On Saturday, November 28, 2020, the Terres d'Aligre gallery presents the exhibition La forêt nourricière, the Parisian edition of the exhibition held in July 2020 at Chavaniac-Lafayette (43) as part of the ForeZtiers Arts Festival.
Each artist with his personal creative approach and his aesthetic universe has interpreted trees, seeds, mushrooms, bark, bugs, beechnuts and other game. There will thus be two trees to be discovered from "The Imaginary and Enchanted Forest" by Florence Lemiegre, a work on which she has been working for fifteen years. The "Rendez-vous sous le Culbutotier en fleurs" and the "Prières sous le Médailler en Fleurs" are also accompanied by their botanical lexicon. Like a dendrologist, in a game of real-imaginary interferences, the artist indeed lists, for each of the new essences of his creation: the size, the soil, the characteristics of the foliage, the origin, the variety, the growth, flowering according to the seasons, history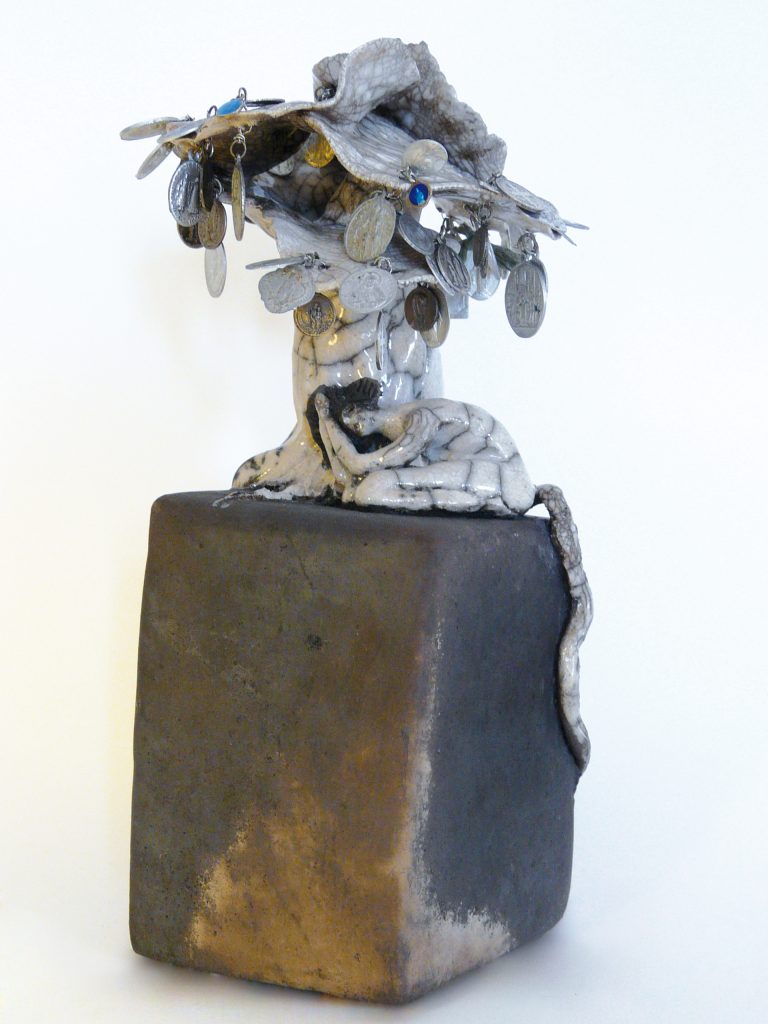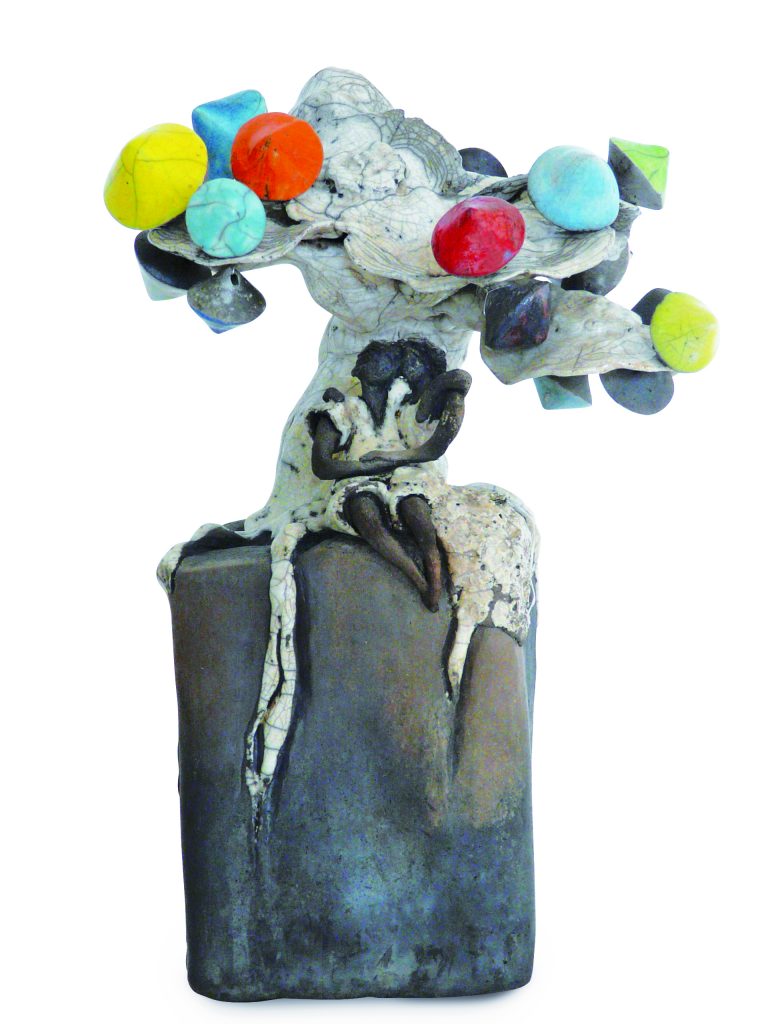 Without forgetting the professions of the forest, the food chains, the spiritual foods… The supports are varied plates and decorated dishes, bas-reliefs, paintings and sculptures.
The Terres d'Aligre gallery is dedicated exclusively to contemporary ceramics. Also a publisher, Terres d'Aligre is also an art bookstore specializing in ceramics and crafts. It also offers an assortment of books on the theme of the Forest.
Galerie Terres d'Aligre
5 Rue de Prague,
75012 Paris
terresdaligre@orange.fr
Phone: 01 43 41 90 96
To make an appointment : Philippe Albizzati 06 07 83 48 90 and Myriam Bürgi 06 76 28 23 06