E X H I B I T I O N "WATER STORY" – Pourville-sur-Mer – France
• From September 3 to 18, 2022

• Opening on Saturday, September 3rd from 6pm to 9pm – Group exhibition
For this fall, art and the sea are invited to the space of the sea in the seaside resort of Pourville-sur-Mer in Normandy.
For this dreamlike and poetic rendezvous of paintings, photographs and sculptures, the gallery owner Annie Ouvry of the Art VP gallery invites three women artists to reveal their visions and universes around the sea.
The sculptor and ceramist Florence Lemiegre will present thirty of her works including twenty of her "Noli me tangere", a work committed to the protection of nature and more specifically on the fragility of our oceans. She explores the wounds at the heart of the flesh of our planet and denounces in a symbolic way the decline of oceanic health: the sea and the earth of clay find correspondences and keep the imprints of traumas and aggressions suffered.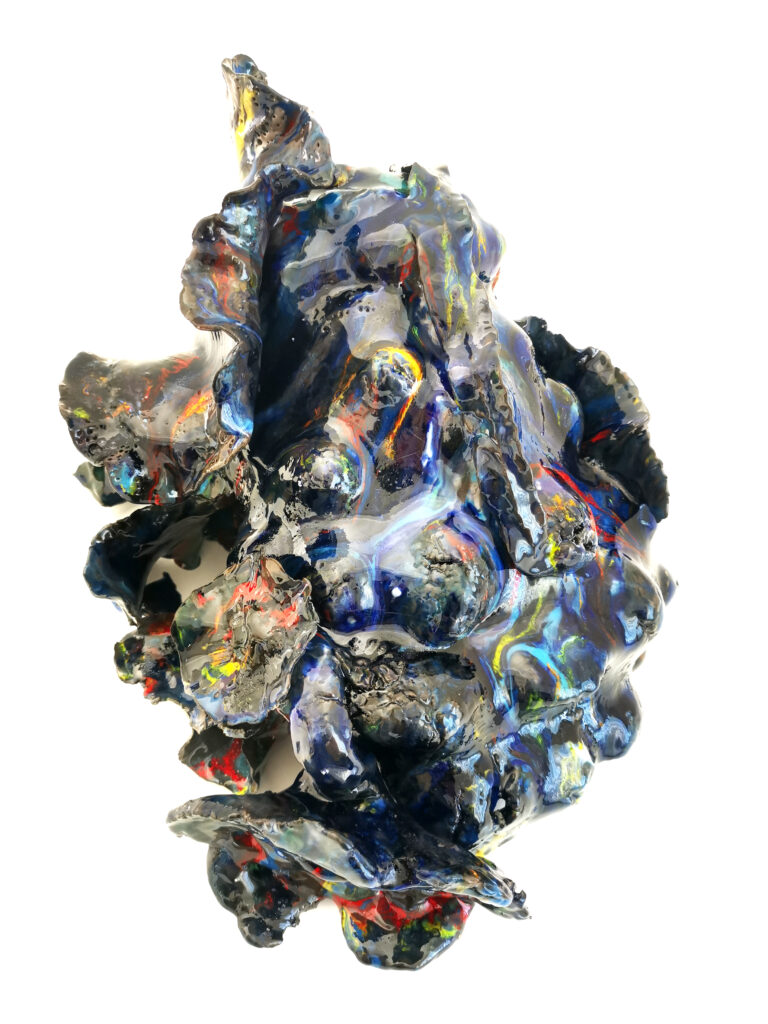 Through drapes entwined and imprisoned, vegetal and organic forms similar to corals, interlocking strips, chiseled laces, the artist constrains the material, pushing it to extremes. It imposes "unnatural" paths on it. With the extreme thinness of her earthen sheets, her numerous cavities where the void reigns, her intertwined paths, the piece almost cracks, breaks or dries too quickly at all stages of its creation.
In this kind of traumatic state, the clay will, little by little, accept the inevitable changes, transitory or not, that are imposed upon it. The dynamic process is underway and the sculpture comes to life. The work seems to have found its own equilibrium and reveals itself to be airy and light. Florence Lemiegre tries to show imperceptible and impalpable cracks and wounds. It often results in a mysterious, unspeakable beauty, fragile and violent at the same time.
Her latest creations, "Noli me tangere Pistils" which were born in her workshop Jules Verne in Assigny Petit-Caux, during the Coronavirus pandemic, crystallize sensory conversations and mysterious and elegant chatter. They seem to come alive and tell us a story. Without doubt the one where the whole marine ecosystems find the maintenance of its biodiversity, and the nature finally take back its rights…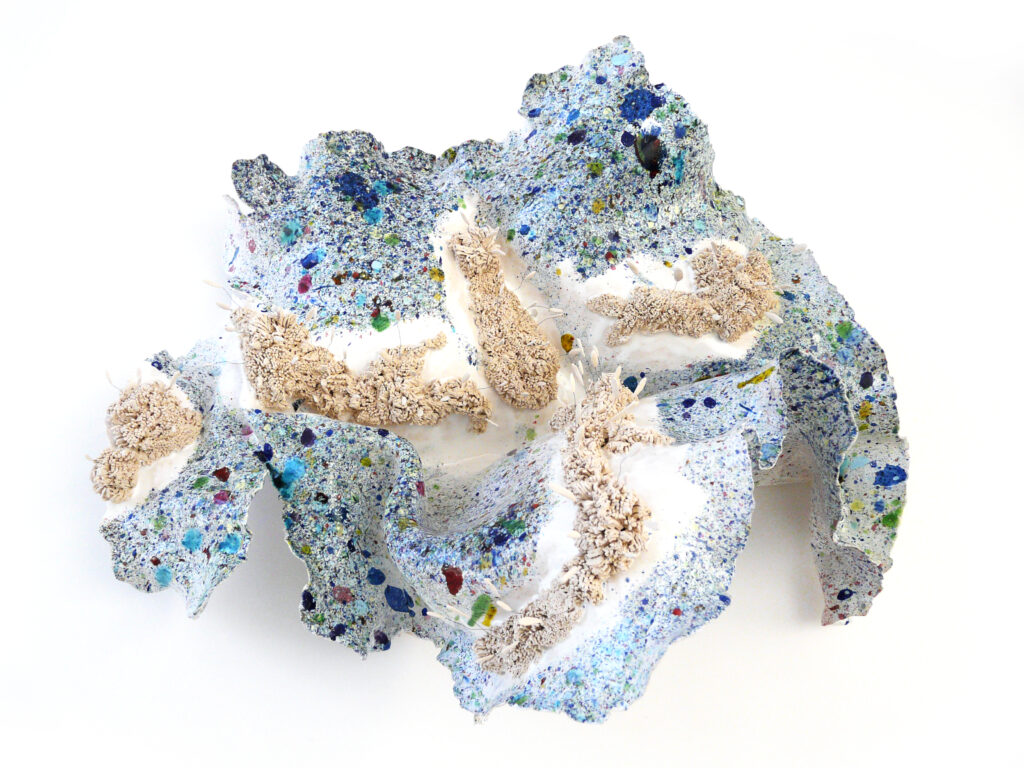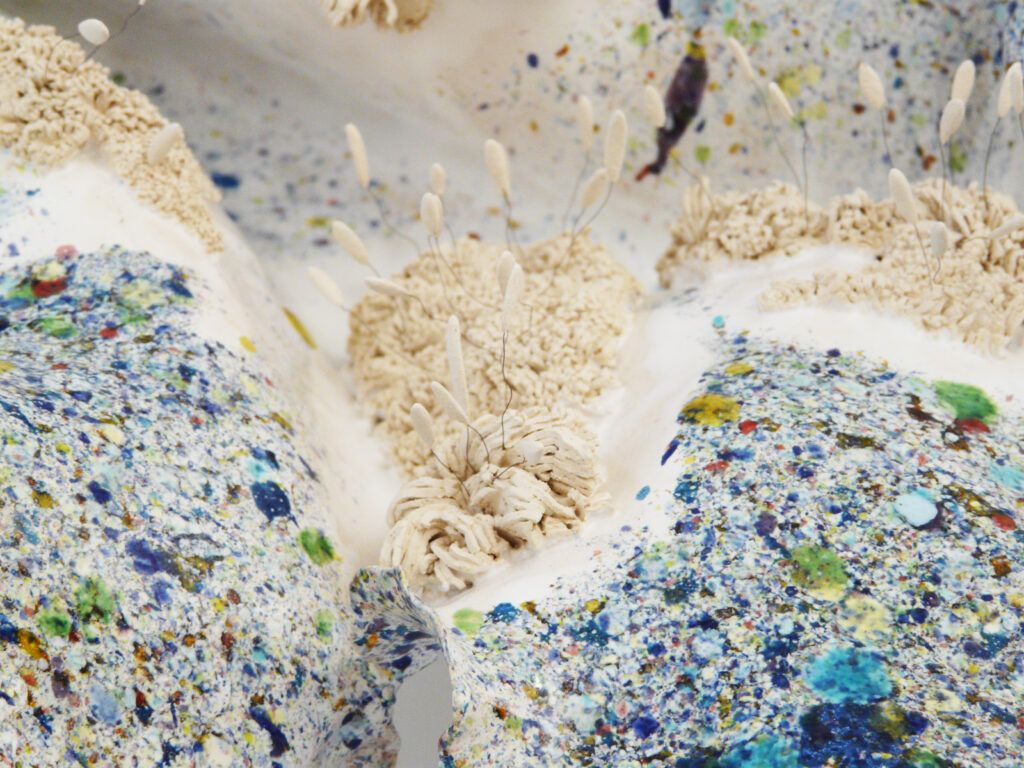 Some sculptures from her collection the "Moons" will also be discovered during this artistic event organized by the gallery owner Annie Ouvry from the Art VP gallery, under the patronage of the mayor of Hautot-sur-Mer, Mr. Jean-Jacques Brument and the members of the city council.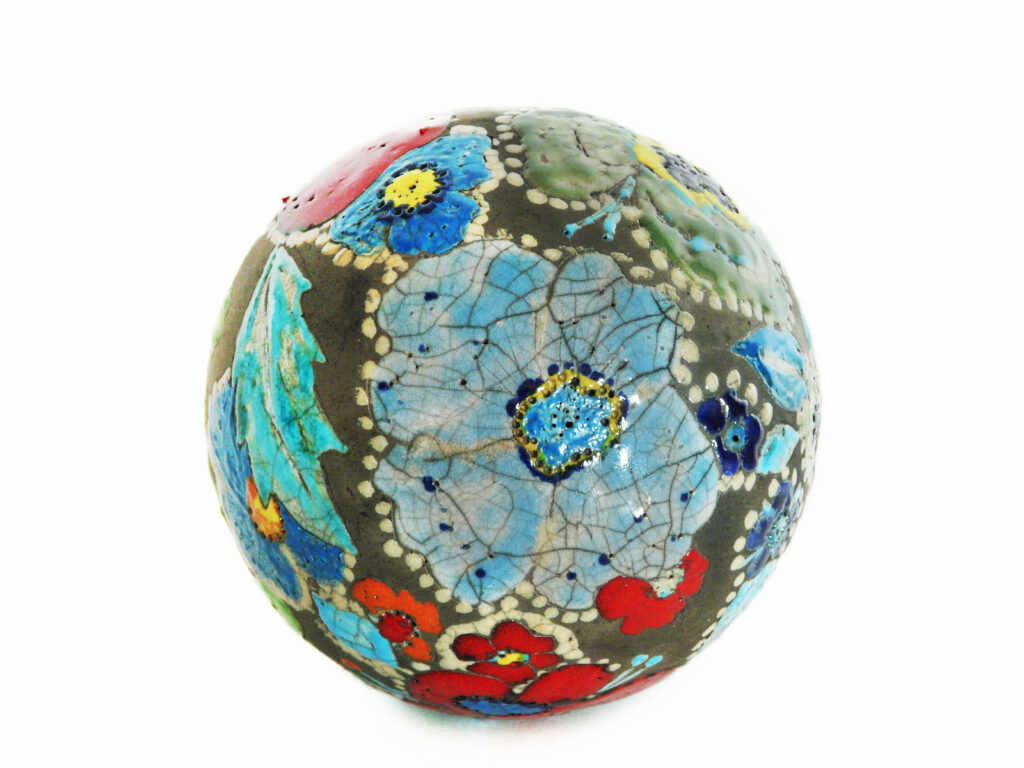 "WATER STORY" EXHIBITION
Pourville-sur-Mer – Normandy
Space of the sea – Claude Monet Hall
Wednesday to Sunday from 2:30 pm to 6:30 pm – Free admission
• Curator : Annie Ouvry, Art VP gallery